Another week has flown by for us and once again we're gonna have some fun, show you how it's done DIYF! That just continues to be funny to me. Remember Perfect Strangers? Oh how I used to love it when Balki would announce, "Now we are so happy, we do the dance of joy!"
Today, I am dancing for joy just thinking about all the cool things you can do with mason jars. Long before the days of Perfect Strangers and Full House, I remember that my Nana always had a supply of these little canning staples in all different shapes and sizes for the various jellies, jams and other yummies she would prepare. Back then I thought of them as nothing but a convenient storage devise for Nana's treats.
In the past few years, however, mason jars have become a household name in a new way. They are popping up in all kinds of decor — from weddings and events, to gardens to the living room. And there are so may cool things you can do with them!
I just swoon over vintage colored jars, but have you seen the price tag on those beauties? Authentic colored mason jars go for a pretty penny. I've found a couple of different techniques to get the same effect while saving some of those hard earned pennies.
This tutorial featured on Tatortots & jello  by guest poster My Greenbrae Cottage shows how to color jars using Vitrea glass paint.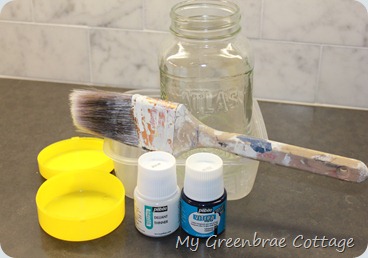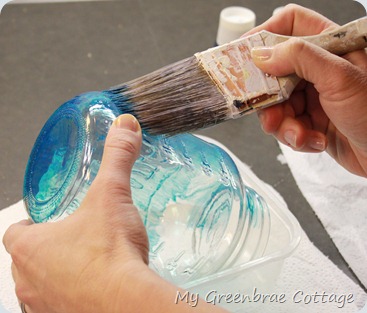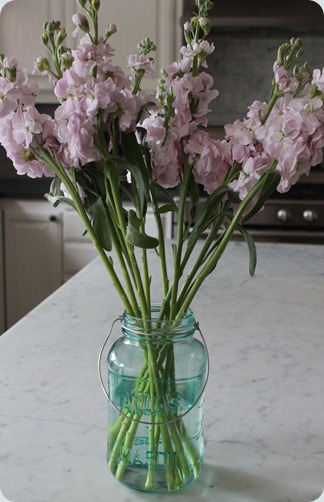 Like a Cup of Tea features how to get a similar effect using Modge Podge and food coloring.
You can personalize jars with a stencil and a little chalkboard paint to serve as an adorable way for your guests to mark their glasses at an event. They're also a super cute way to do your seating arrangements. Big Day for 10K has some great pointers for making these jars for your own big day.
Mason jars make great decor when spray painted as well. You could paint the inside like this tutorial on 100 Layer Cake.
Or you can paint the outside like this tutorial on The CSI Project.
I just had to include the photos from these little beauties in honor of the Easter weekend.
How do you plan to spruce up your mason jars? Get crafting and have a Happy Easter weekend!