When planning a wedding there are countless decisions to make. What time of year will it be? Should it be formal or informal? What colors do I want? Buffet or seated dinner? And on and on. It can get a bit overwhelming while still feeling totally alien. Sometimes it's like planning this big fairytale event that's so far in the future it almost doesn't even seem real. For me, I think it really became real the day I tried on my wedding dress.
After I got engaged, I went to different bridal shops and tried on bunches of dresses — even found some I really liked. There were so many different types of dresses to choose and I wasn't really even sure what I would end up with.
There's the the romantic, flowy dresses with lots of lace and ruffles. These dresses usually have a super soft, feminine look.
Then, there's the ultra modern look. Hard lines, sometimes cut shorter and a little more daring.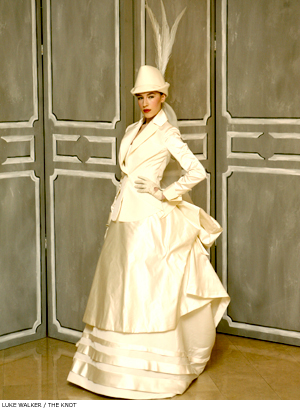 Ok, that one might be a little over the top.
The vintage look is very in right now as well. From vintage reproductions to actual dresses from back in the day, these dresses usually make me swoon a little.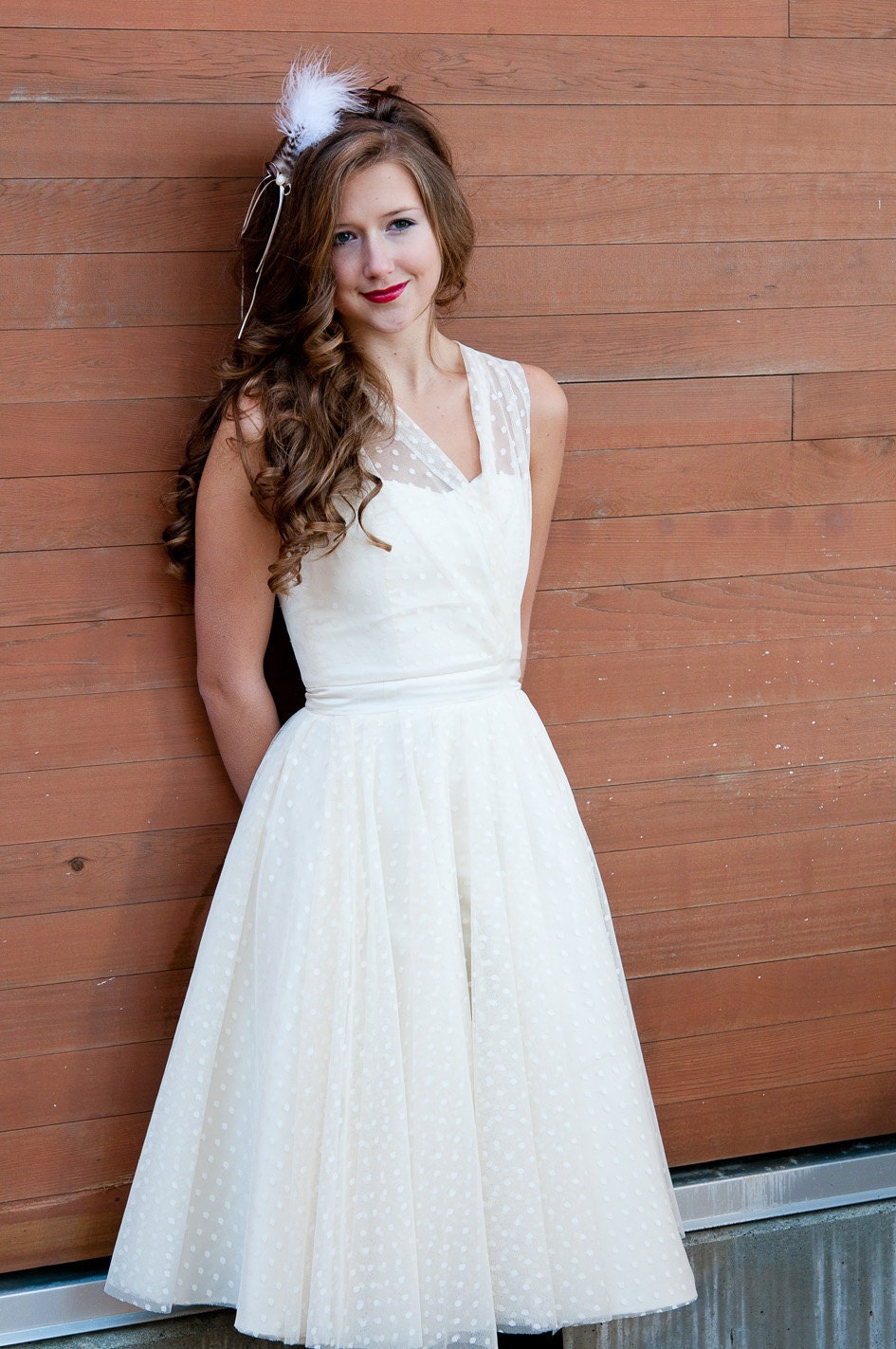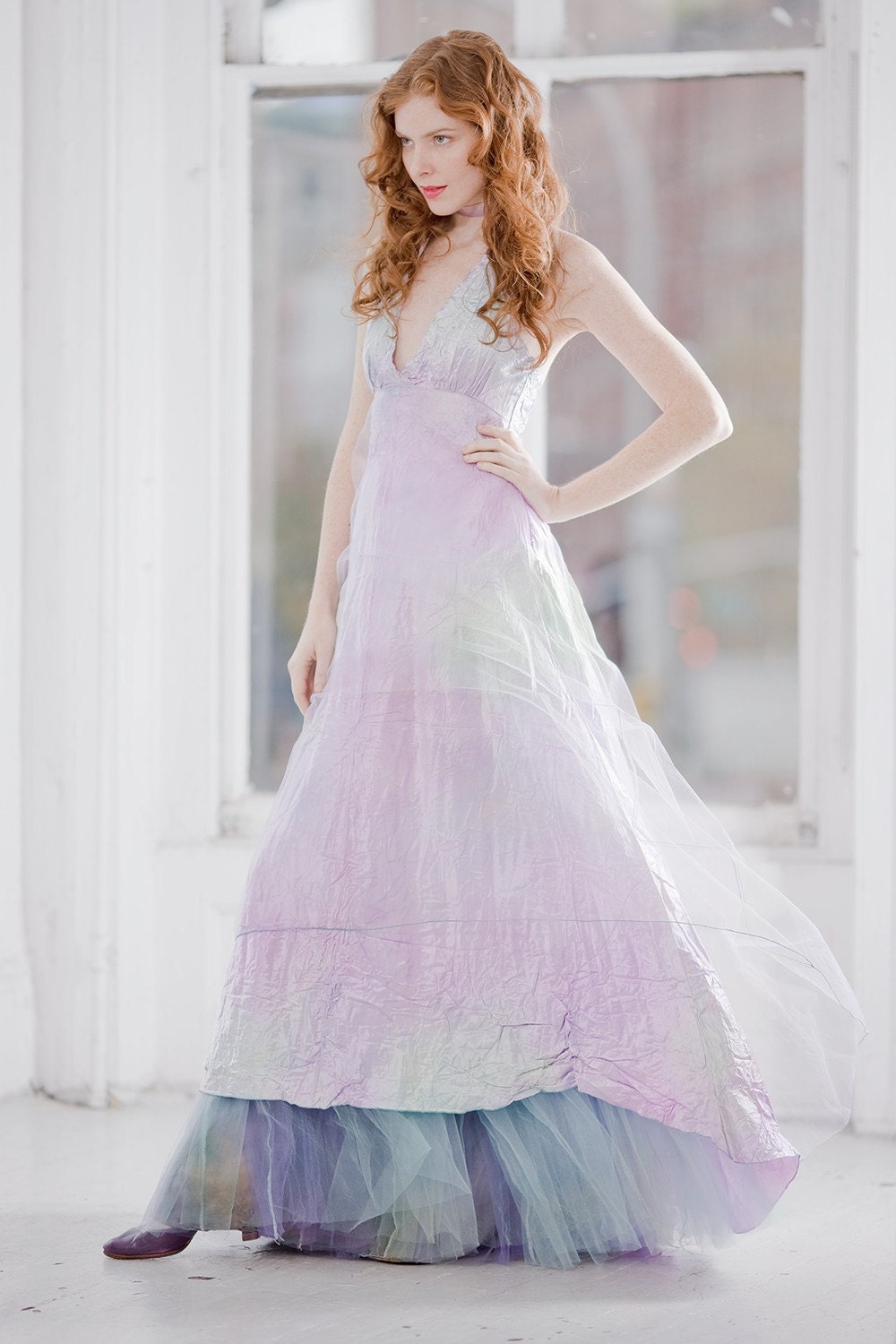 How about a splash of color?
So many gorgeous dresses, what's a girl to do? One day during my wedding planning, I opened up a Premier Bride magazine and there it was in an ad. My dress. I knew it the absolute minute I laid eyes on it. I found a shop that carried it and set up an appointment. My mom came with me the day I tried it on and as soon as I stepped out of the dressing room she started to cry. Done aaandd done.
Here's my dress in all it's glory. As much as my style has changed over the years, and I can think of a hundred different ways I could redo my wedding,  I think I'd go back to this same dress every time.
Turned out, the dress was one of the easiest decisions I had to make for my wedding day, but that's not so for everyone. I think the key is to keep an open mind, but have an idea of what type of style calls to you, and in the end, makes the fairytale come to life.